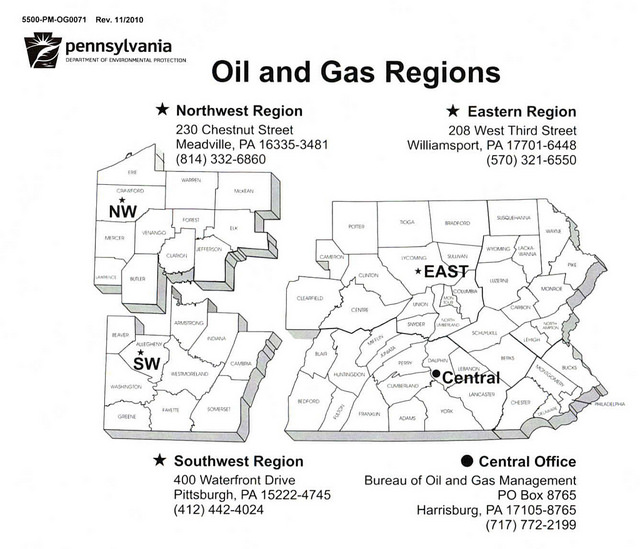 File Review Offices for Waste Permits (a.k.a. General Permits)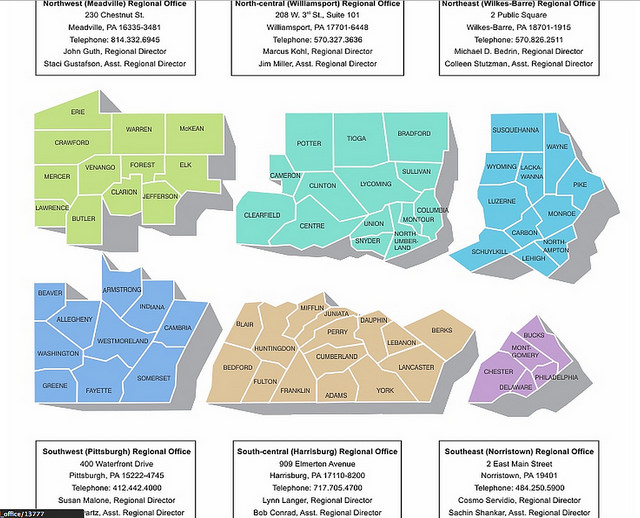 File Reviews
Oil and gas operations in Pennsylvania are regulated by the Department of Environmental Protection (DEP). The public can access files about oil and gas wells, waste disposal, inspections, violations, and complaints by conducting a DEP "file review" or Right-to-Know (RTK) request. File reviews are generally quicker but can be difficult to maneuver and some information is "confidential," particularly in water contamination investigations. Below you'll find our annotated notes regarding DEP's 2013 changes to file review procedure since Public Herald began research for Triple Divide. If you'd like to conduct your own review but need help please get in touch with us through the contact page or leave a comment here.
DEP FILE REVIEW CHANGES (Text)

Right to Know Requests (RTK)
RTK requests fall under the Right to Know Law Act 3 of 2008 and are filed with the open records office. In short, any and all documents are considered to be public unless the agency or organization can definitively explain why a set of documents is exempt under the law. Even if certain portions of a request are considered exempt, the open records office can redact the exempt portions of a document and still provide the information. To understand more about all 30 exemptions under the law we recommend reading through Pennsylvania NewsMedia Association website.
#fileroom also published a rough draft for how-to-review 'Complaint Files' which can be either mailed to you for any donation of $5 or more, or you can print out the PDF at your own home.