Pennsylvania Oil & Gas Complaint Map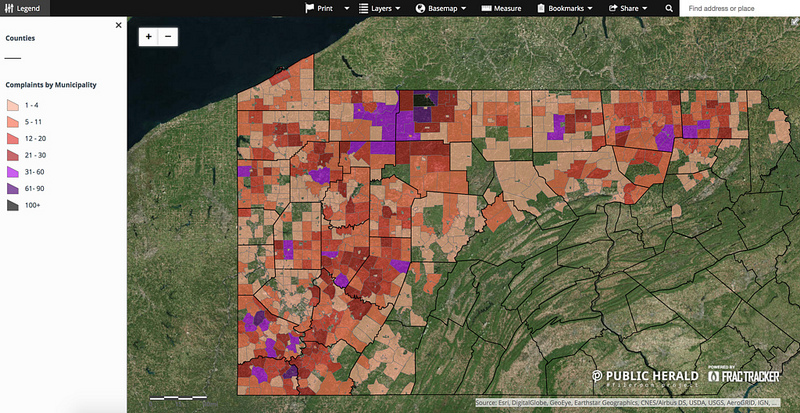 The Pennsylvania Oil & Gas Complaint Map by Public Herald & FracTracker Alliance shows the density of citizen complaints reported to the Department of Environmental Protection from 2004 – 2016. The widespread dispersal of complaints matches the shape of the Marcellus Shale formation. Clicking a township reveals a database of complaints where viewers can download files.
Public Herald has obtained all DEP Complaint Records for Lycoming County through 02/02/15.
Total DEP Complaints = 119. Water Complaints = 58. General Complaints = 61.
Several Lycoming County complaints do not have the municipality identified. These complaints are labeled Misc. or Unknown.
Files with a "B" at the end of the file name indicate that DEP provided different versions of the same file to Public Herald from one file review to the next.
If you have access to Complaint Records and would like to submit them to #fileroom please get in touch with our file team through the contact page or leave a comment here.